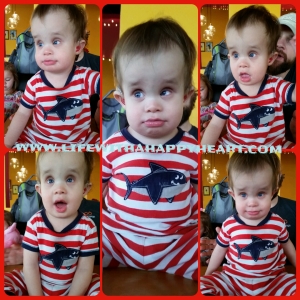 It's 3:45 am and my son is up. He's ready to get this day started and he's trying his best to let the whole house know about it.
This is typical with children on Christmas day, right? They're excited to open presents, pour out their stockings and just play, play, play. Unfortunately, my Gideon doesn't know it's Christmas. You see, he's blind and deaf and so really, this morning is just like any other…and right now, he just wants someone to come get him up.
Christmas is just different for me now that I have Gideon. You see I've been trying for the past 2 years to figure out ways to make Christmas special for my son who can't experience this day like other kids. I've bought everything from dog toys to special needs toys; and what I've finally come to realize is that Christmas presents will never be special for him because that's not what my son's heart desires.
It's finally so obvious to me, that the gift my son desires the most is one that cannot be bought and yet it's worth far more than anything that can be bought. You see Gideon doesn't want our presents, he just wants our presence.
He longs for a person to rescue him from the quiet, darkness that (while he's on this earth) plagues him. Fancy paper that feels cool and toys that vibrate- those can never compete with his need for our physical presence. And why should it? We were created with a need to be in the presence of love.
On this Christmas day it's my hope that you, like my son, will understand that your Christmas presence is needed so much more than your Christmas presents. I hope you willing choose to see past the flashy media version of what today really represents. Because more than 2000 years ago, God sent the greatest present that humanity has ever known….and it came in the form of His presence. Jesus, the Son of God, came down to light the way and rescue us from the darkness that would otherwise forever plague us.
Embrace His presence today.. and everyday after.
Merry Christmas!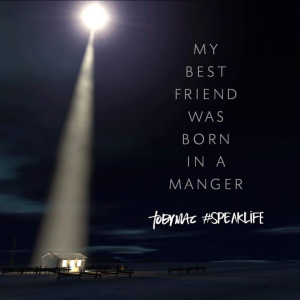 "For there is born to you this day in the city of David a Savior, who is Christ the Lord.  And this will be the sign to you: You will find a Babe wrapped in swaddling cloths, lying in a manger." Luke 2:11-12