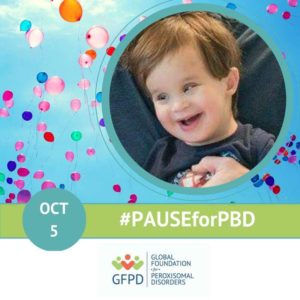 s
So tomorrow is Pause for PBD 2016. PBD stands for Peroxisomal Biogenesis Disorder; it's a rare disease for which there is no cure. So in honor of Gideon and all his fellow PBD brothers and sisters, we are asking for your help to raise awareness.
Here's what you can do: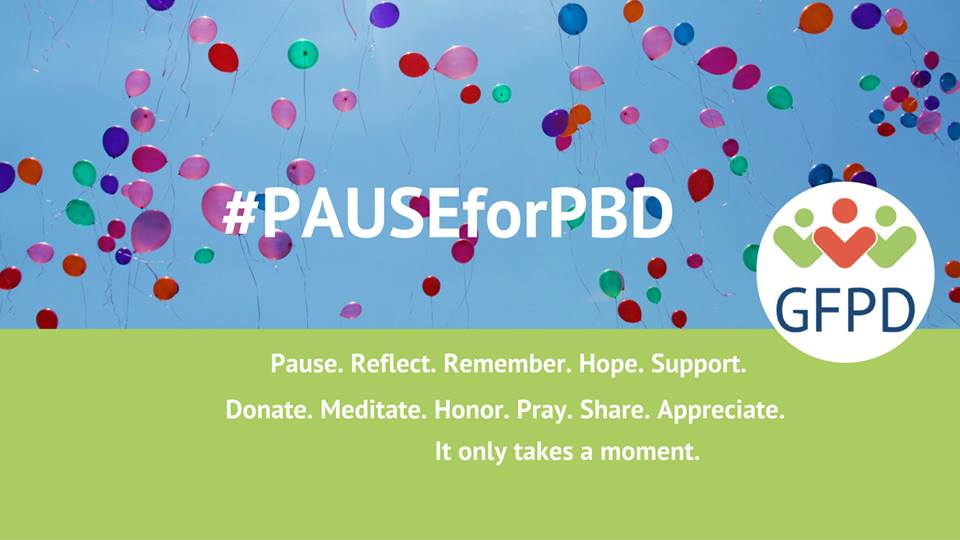 I would love it if you would pause and pray for Gideon and for all those affected by PBD. It would be greatly appreciated if you would share Gideon's Pause for PBD photo (above) on your social media sites or feel free to use it as your profile photo on October 5th. Be sure to use the hashtag, #PauseforPBD.
Finally, please take a moment and go to the GFPD's Facebook Page and check out all the precious faces affected by this terrible disorder. They are all mighty warriors and their photos will bless you.
You can also check out the GFPD's Website to learn more and find out other ways you can help make a difference.
Thank you for following our journey and for showing your support.
God bless.