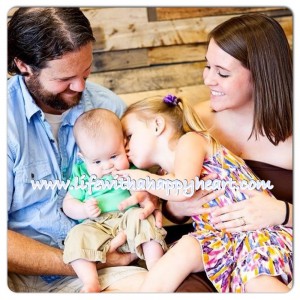 Dear Gideon,
It still seems unreal to me, what are the odds this would occur?
To know that my time with you is limited…it's still all such a blur.
I keep thinking I'll wake up and this dream will finally end.
But I can't awake from this one, for reasons I'll never comprehend.
As we gaze into the future, everything looks so hard & unfair.
The life you were given has so many obstacles.. it's more than I can bear.
No one goes through life unscathed; life hurdles are a guarantee.
But watching my baby slowly die, My God, how can You let this be??
I've disputed this with God; it's not the life for you I planned.
But I never had a say in it, He knew you..and loved you…before time began.
He knew you'd be born this way and all the trials life would entail.
He knew my heart would break and ache, He knows the feeling well.
God sacrificed his Son for us and until now, I never really knew…
How heartbreaking it must have been to watch, but the cross saved me and you.
So forgive me son for the days I cry, I'm doing the best I can.
I'm trying hard to see just how this all fits into God's plan.
I surrendered my life long ago, before then I was completely lost.
I didn't realize surrendering meant that someday there would be a cost.
Your life will touch so many others, my heart knows that is true.
And as hard as it will be at times, we will still praise God for giving us you.
A mighty warrior you have been and I know you will continue to be.
As you journey down this unknown road, your life will cause others to bow the knee.
You'll show them the way back to the heart of God… just like you were destined to do.
And people will come to know Jesus…and be in Heaven because of you.
So let me close by proclaiming our love; we love you infinity & beyond measure!!
Please know we fight alongside you, and every moment we get, we deeply, deeply treasure.
Love,
Mommy, Daddy, and Sissy