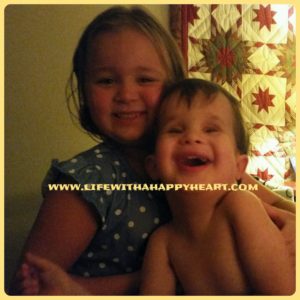 I've always heard parents say that a vacation isn't really a vacation when you have to take your kids. Families that have children with special needs understand that all too well. That's why this summer we went back to Joni and Friends Family Camp! Five days and four nights of respite and fun… with the kids!!
We absolutely love this camp and the JAF ministry. From 9 am -3 pm every day, Kevin and I get a real break. After breakfast, the STMs (short term missionaries) take our kids for fun activities with other kids their age so that Kevin and I can participate in the adult activities. If we don't want to do the adult activities, we can hang out in the pool or just go back to our room and sleep! I'm 36 weeks pregnant, so we spent more time napping and swimming because horseback riding and hiking might have sent me into labor!
In the evening, they have family activities that we can do with our kiddos and later in the evening they have special events, like the dance, the talent show, and the shaving cream/water balloon fight. We had so much fun this year and we truly were sad to leave. Here are some of our camp memories we'd like to share with you guys…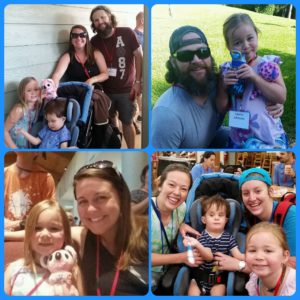 When you arrive at camp, you get to meet your STMs who will be working with your kids all week. Gideon's STMs were Caitlyn and Taylor. They are PT students at Hardin-Simmons University. Gideon loves them! And so do we!!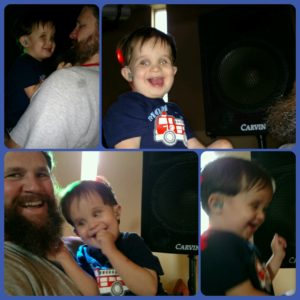 At the dance, Gideon hung out by the speakers. The louder the music and bass, the better.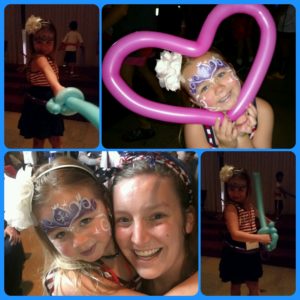 They had face painting and balloons at the dance as well.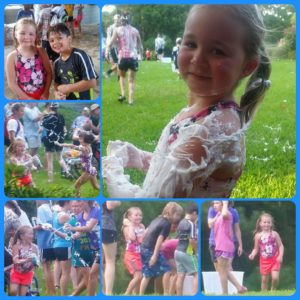 The shaving cream fight is always a good time. On this evening of camp, they feed the parents a fancy candle light dinner and then draw back the curtains just as the kids are attacking each other outside. It's pretty awesome to watch. (Gideon doesn't participate in this because I'm confident he would hate it.)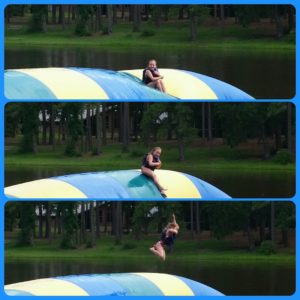 The lakeside activities are Laynie's favorites.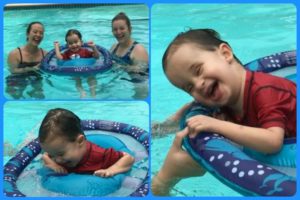 Gideon, on the other hand prefers the pool. He went almost every day of camp because his STMs are awesome!!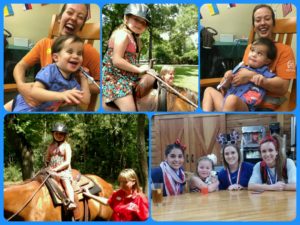 Gideon didn't ride a horse this time around because it was way too hot outside. As you can see, he still had fun.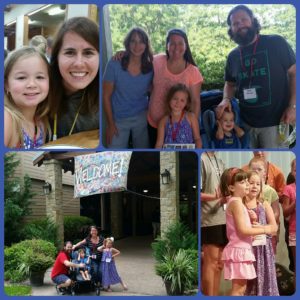 To say we had a blast would be an understatement. We love family camp!! The people involved here really are the hands and feet of Jesus to us weary and worn out parents.
If you have a child with a disability (or an adult child with a disability) you need to look into going to a Joni and Friends Camp near you. It's worth every single penny! Check out their website, by clicking  HERE.  Also, they are always looking for volunteers!
Stay tuned for some special stories about camp…for now I'm off to sleep in my own bed!