We had our first ever family-of-four vacation last week. We stayed for two nights at Moody Gardens in Galveston, TX and we had a blast! We even had an added luxury- BOTH sets of grandparents went with us!!!!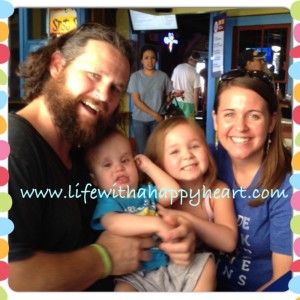 We drove down and stayed one night in Beaumont to see some friends. And although we had to wait in line for almost an hour, Laynie was excited to take the ferry across. Gideon (at minimum) enjoyed the breeze…I think.    🙂
We hit two out of the three pyramids while we were there and both my babies LOVED the water park and the hotel pool!!
We ate at our favorite places- The Spot,  Fish Tales, and Mosquito Cafe (their grits will change your life, no joke).
Gideon thought it would be hilarious to wake up every morning around 5 am, so I took him out of the hotel room and fed his little behind in the hallway beside the elevators. (My apologies to all the guests who had rooms just around the corner).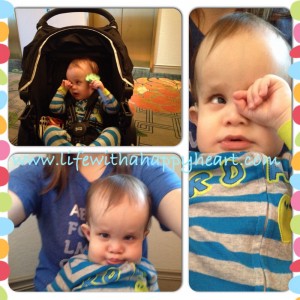 On our way home we stopped in Shiner, TX to tour the brewery. (Because it was on the way…LOL, it so was not!) But the men..and even the ladies..loved it!!
It was a great trip. I felt more exhausted when we got home than before we left. Which always happens when you have kids, right?  🙂 But it really meant a lot to me that we were able to get away for a few days. We needed a break from the normal routine. We needed to do something as family that we don't ever get to do. We made some amazing memories and the best part is that our parents got to share in that.
One thing Gideon has taught me is that every day is special. If we wait to enjoy life, we may miss the chance to do just that. I hope everyone who reads this is able to get away with those you love this summer. Even if it's a stay-cation. Don't miss the opportunity to enjoy time with those you cherish.