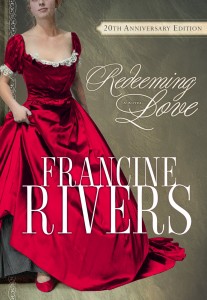 I read a book when I was in high school called Redeeming Love. It's definitely a book that every woman should read- no joke. Without giving too much away it's a fictional story that parallels to the Bible story of Hosea (a righteous man) and Gomer (a prostitute).
I was too immature in my faith at that time to appreciate the book's connection of Gods love for us in spite of how often we turn away from Him.  All I remember is reading it (at 15) and thinking to myself, "I am going to marry a man like that!"
Little did I know just how much I would identify with the prostitute in the years to come.  It's crazy to think that God could redeem me from such a filthy and degrading past. But what's even more crazy is that not only did He redeem me, but He blessed me beyond measure!!
God gave me my own story of redeeming love. Not only did I get to "marry a man like that!" but I also got to experience first hand the book's truth– God can redeem you from anything! You are NEVER so far gone that God won't welcome you back.
Kevin and I recently got to share our testimony again at ReEngage & we decided to update the last 10 minutes to include Gideon's Journey. I hope you'll find time to watch Our Story. It began as a story of redeeming love and forgiveness…and now continues on as a daily commitment to choose happiness despite our circumstances.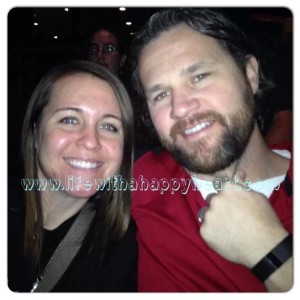 Praise God for His Redeeming Love!