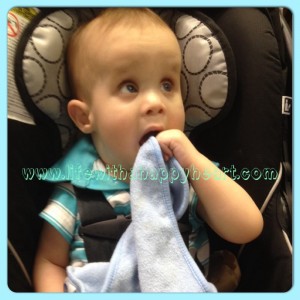 Gideon got fitted for new ear molds yesterday and he did so good…at first. Dr. King (at Medical City Dallas) put the hearing aids on him and he listened for about 2-3 minutes with no tears.
And then we began to cycle through some of the stages of grief.
Gideon started out with depression..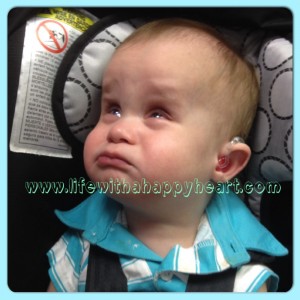 And what started out as a sad/unsure face, quickly turned into what looked as though he was begging for us to take them out (bargaining)..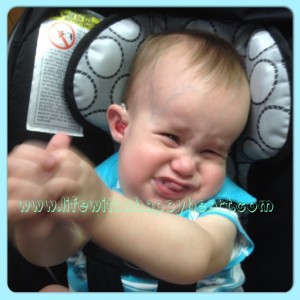 When we did not appease his request, his sadness turned to anger..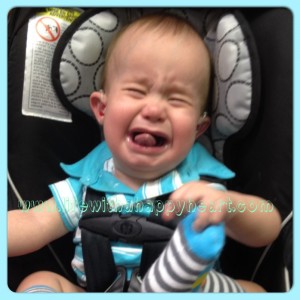 And while the anger lasted for a long time, eventually he came around to acceptance..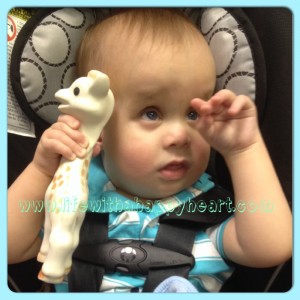 Okay, if you believe that last part then you're in denial.
We never really reached acceptance. When I glanced away for a few seconds, Gideon had already taken the right hearing aid out and was working on the left. I'm not surprised because he has never worn his hearing aids for very long. We've tried every head-band, hat, bonnet that's on the market and nothing has worked. Distraction tricks? Yup, tried those too. You name it, we've tried it.
To be honest, since he got sick in January, I haven't even tried to make him wear them…mostly because it wears me out! Holding his hands down while he cries and having to put them back in every few seconds is exhausting and defeating.
But we're starting over with small goals. Wearing them for a minimum of 30 minutes every day this week is my goal for Gideon.
Looking at this series of photos above gives you an idea of what these 30 minutes a day will be like. I have a feeling I will be cycling through my own stages of grief this week.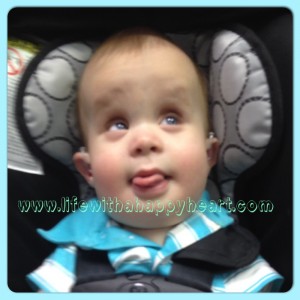 So as always, prayers are appreciated.