Today was not the last day of camp, but it was for us. As I think back over the events of today, I can't help but cry all over again.
Family Retreat day 4 was bittersweet. We always start the day with inclusive worship. Nothing is more beautiful than to see God's children, able and disabled, praising the Lord. Some with hands raised and other full-out dancing in the aisles. It's freeing and pure…and I never wanted it to end.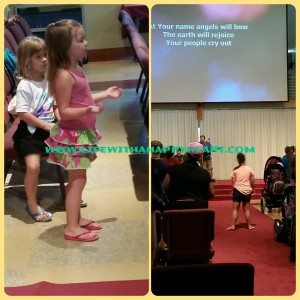 The message today had me in tears. I'm planning a separate blog about it, because it's too much right now for all that I want to share with you.
Kevin and I went skeet shooting this morning with some great people. I opted out of shooting myself because I didn't want to nurse a bruised shoulder for the rest of the day. Lame excuse, I know. I'm expecting to catch flack from the Allens.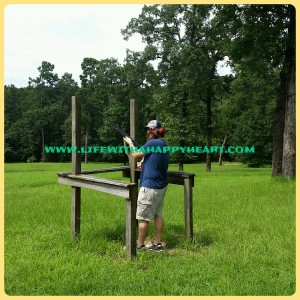 The rest of the day we just hung out. We went to watch Gideon swim with his STM. Check out my FB page later for that video. It is precious to watch.
The kids came back to us with frames they made containing some sweet photos. For our 3 pm – 5 pm family time, the kids got to paint real miniature horses! We didn't do Gideon's hand in paint but he did enjoy petting them eventually. (The paint was non toxic and washable in case you were worried for the horses..)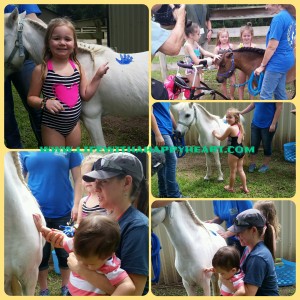 Afterwards we went back to the lake so Laynie could show off on the blob and slide. I still can't believe she swam in the lake. My mom is going to freak out.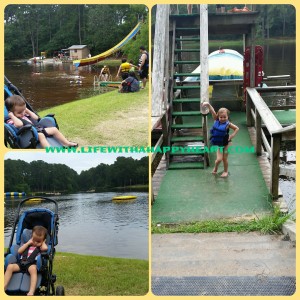 And finally the night ended with the long-awaited talent show.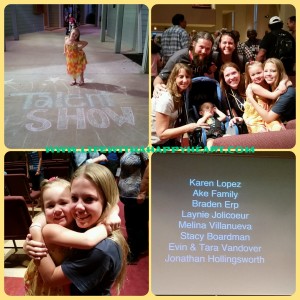 This is where the kleenex would have really come in handy. My sleeves are still crusty with snot even as I type this. Imagine children with all forms of disability singing, dancing, doing magic tricks. And even their siblings were welcomed to perform. Some did solos, some did duets…even moms and dads performed with their kids.
Laynie sang the books of the Bible to represent for the Jolicoeur family. We were so proud.
Nothing was turned down & nothing was off limits. When someone messed up and forgot the words or moves, the audience encouraged with cheers and clapping. And everyone got a standing ovation…from the first act to the 40th.
Joy and praise. It's how the day began and it is how the day ended. We were sad to leave but as we drove back tonight we decided that this will be our annual vacation.  True respite for us. Total fun for our kids.
Thank You Joni and Friends for making this a memorable and restful experience.