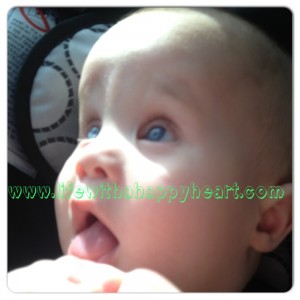 There's a song I heard this morning by Matt Redman, called Never Once. I've heard it a thousand times but this morning it was as if I heard for the first time. If you haven't heard it, CLICK HERE to listen to it. The lyrics are below…
Standing on this mountaintop
Looking just how far we've come
Knowing that for every step
You were with us
Kneeling on this battle ground
Seeing just how much You've done
Knowing every victory
Was Your power in us
Scars and struggles on the way
But with joy our hearts can say
Yes, our hearts can say
Never once did we ever walk alone
Never once did You leave us on our own
You are faithful, God, You are faithful
Scars and struggles on the way
But with joy our hearts can say
Never once did we ever walk alone
Carried by Your constant grace
Held within Your perfect peace
Never once, no, we never walk alone
Never once did we ever walk alone
Never once did You leave us on our own
You are faithful, God, You are faithful
Every step we are breathing in Your grace
Evermore we'll be breathing out Your praise
You are faithful, God, You are faithful
You are faithful, God, You are faithful
As I was getting ready this morning, Gideon was in his rocker chair and he was doing what he always does-staring aimlessly towards the light. So of course my mind began to wonder, on top of all his other issues, will he ever be independent to do the smallest task, like walk from the bathroom to the kitchen??
So with that question my mind went down that road of all the challenges he would face with his vision & hearing impairment and I thought to myself, Lord how will he and I ever get through this? It was at that moment that my K-Love app began playing this song…and I lost it.
Never once did we ever walk alone
Never once did You leave us on our own
You are faithful, God, You are faithful
Do those lyrics speak to you like they do me? I've sang this song countless times and praised Him for carrying me through past trials. But in the midst of my recent storm, I often forget just how faithful He is. I forget that I have stood on the mountain top and God never let me climb it by myself. I am never asked to face anything alone. Never once, has God left me to my own strength. Psalm 23 is just one great reminder of that truth.
Are you walking through a difficult season in your life? Is your battle ground covered with blood, sweat and tears? Have you cried out to God to fix your situation and He's never seemed more silent?? Please know you're not alone.
Sometimes I feel so broken- struggling with how I will go on one more day. And somehow in those moments, like an infant snuggle into the chest of her father, I realize that He's carrying me. And as crazy as it sounds, I find joy…because I'm not alone.
Scars and struggles on the way
But with joy our hearts can say
Never once did we ever walk alone
Carried by Your constant grace
Held within Your perfect peace
Never once, no, we never walk alone
God always finds a way to remind me that I'm not alone. Just like I do with Gideon. Even though he can't see me and can barely hear me, I still find a way to make sure Gideon knows I'm there…that he's never alone.
And I believe God does the same for us.