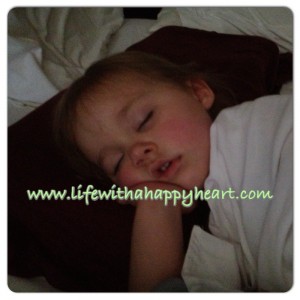 Today was one of those days where my plans for the day all fell into place…mostly. After getting 3 hours of sleep the night before…thank you Gideon… I had just a few things on my to-do list for the day. I got some things shipped, picked up some groceries, and took the kids swimming… and thanks to my wonderful mother, I even got a 2 hour nap!!
So since everything was going swimmingly (I crack myself up), I decided I would get the kids bathed early so they could go to bed right at bed time. Of course I should have known better; how often times do all our plans actually work out the way we plan?
The unravel happened when my daughter went outside to briefly "check" on her daddy. You can imagine how my eyes rolled when my bed-ready-big-sis came back in soaking wet. My husband had been working on the sprinklers out back & what I saw as a major inconvenience, he saw as an opportunity for father-daughter bonding. He decided they needed some play time in the sprinklers. Laynie was thrilled. Me? Not so much.
As I was bathing her for the second time, my husband smiled and said to me, "Sorry I ruined your plans." My heart sank. I told him I really wasn't that upset about it- I just wasn't expecting such events to unfold the way they did. But I am so grateful for a husband who looks for opportunities to spontaneously play and show love to our kiddos.
In regards to my plans, I learned a long time ago (and it's being reinforced daily) that I can make plans all day long; but the Lord's plan has and always will supersede my own. I think lots of people know and love Jeremiah 29:11 
For I know the plans I have for you," declares the Lord, "plans to prosper you                               and not to harm you, plans to give you hope and a future.
I don't know about you, but I haven't always had the best response when plans don't go my way.  My hope is that with each passing day, I respond more in love and less in frustration. After all, how many times have my plans failed, but the Lord has brought something better that I might have missed if my plans had worked out?
Thank you Lord for Your plans! Had Laynie gone to bed on time I would've missed out on some things. I'm so grateful for these unplanned moments tonight- the sweetest conversation with Laynie about giving; blowing bubbles; watching Laynie and her daddy play chase; laughing as Laynie danced around in her birthday suit, rocking both my babies at the same time…while listening to my oldest baby sing to her Sofia dolly.
If I've learned anything since my son's diagnosis, it's that time is precious. The time to love and invest in our kids and others is flying by!! Don't miss out on opportunities because of the plans you've made. Sure we all need a plan of action, but if it doesn't go our way, let's not get frustrated. Instead how about we ask God, what are you trying to show me?? Chances are, God wants to turn your attention to matters far more important than anything else you can imagine.
Thank you God for my family time tonight. Give me Your eyes to always see the bigger picture…Your plan.